Peter Antal joined Cassovia Code as a Technical Lead, which he exchanged for a role as an associate manager in a well-known multinational corporation. We asked him which qualities are vital to being a tech lead and why he enjoys green coding.
The obligatory question at the beginning is, why computer science and computers?
My father, who studied electrical engineering, introduced me to computers, and later, he was won over by computer science. He passed his enthusiasm on to me, so it was natural for me to study computer science at the Faculty of Electrical Engineering and Informatics at TUKE.
I was already an entrepreneur during my studies at the university. At first, it was small, but as the number of clients increased, it was necessary to systemize the workflow and find a partner on the same wavelength. However, there were only a few such people around me, and in the end, I was lured by a corporation. I tried it and gained valuable experience., and in the end, I was lured by a corporation. I tried it and gained valuable experience.
You worked for a global company that is one of the top IT and consulting services industry players. What made you decide to switch to a local Košice-based firm?
I was brought to Cassovia Code by Pavol, the sales director, whom I've known since college. He was one of the people I could imagine doing business with in the past. His influence played a role in my decision to join Cassovia Code and become part of a company that is no longer a startup but still doesn't have the characteristics of a corporation. I met the rest of the team, learned about what you do, and realized that this is the company I once wanted to start.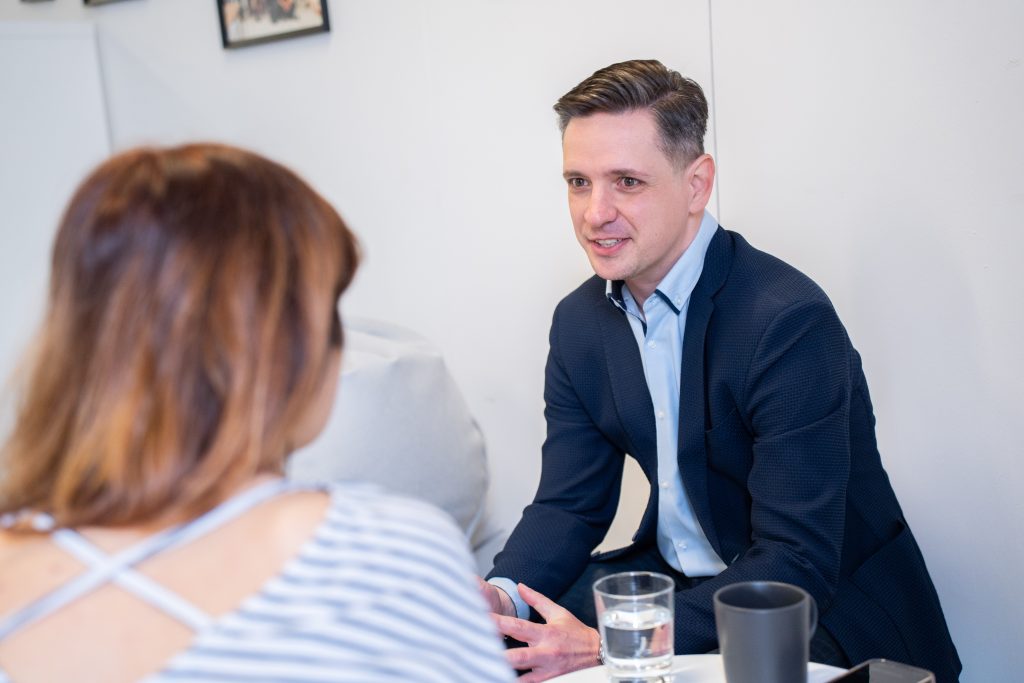 How do you assess the emerging opportunities in the IT industry in Košice, the city where you have chosen to build both your career and family, as a native of the city?
The city has made significant progress thanks to foreign IT companies. Due to the environment created, even the clients of Košice began to perceive the city as a potential place for business, which opened the door to smaller, local brands. Therefore, I have never felt the need to leave Košice, as I had everything I needed here. Even when I received my first job offer in Bratislava, I decided to stay.
What are the competencies required for a Tech Lead position? As the right-hand person of the technical director, this role is one of the key positions in IT companies. Please tell us more about your competencies as a Tech Lead.
If I were to explain it, a Tech Lead leads the company from a technological standpoint. The more technologies a company has in its stack, the more challenging it is, especially from a personnel perspective. Our CTO, Števo, made a good decision by streamlining the technologies and focusing only on what makes the most sense for the company and its people. However, leading clients from a technological standpoint is also necessary. 
So you are saying it is the task of a tech lead to work with clients.
Explaining why a particular technology is most suitable for them is essential. We must see them as part of the company. Otherwise, it will always be a struggle – us, our business goals, versus their needs.
As a tech lead, you cannot know all technologies but must know principles and constantly follow trends. Based on this, you can decide what is ideal for the client and sustainable in the long term for the company.
What essential qualities should a tech lead have to fulfill their tasks?
A tech lead is very close to the position of an architect or a full-stack developer. I like to use the analogy that a full-stack developer and an architect are like general practitioners – they can advise in every area. Still, if you have a specific problem, they will send you to a specialist. I am also a general practitioner. I must have a general overview, and since I collaborate with experts, my task is to allow them to decide and teach them how to solve problems or conflicts. 
You are interested in the topic of green coding. Please explain to us what it's about.
After a long time, there is finally a trend that could lead to the optimization and streamlining of software. Over the past ten to fifteen years, software optimization has been neglected. We experienced a boom in the IT industry, and the high demand for programmers meant we didn't have enough time to train them properly. Technologies had to adapt to this trend, resulting in a decrease in application efficiency and lower code quality. In the top 5 most popular technologies, we find at least two that are the least efficient in terms of carbon footprint in the history of computing.
On the other hand, the share of the IT industry in emissions production is reportedly at around two percent, so we still have time. However, in the future, it should be expected that IT will also have to contribute its part to reducing emissions, even to zero level, by 2050.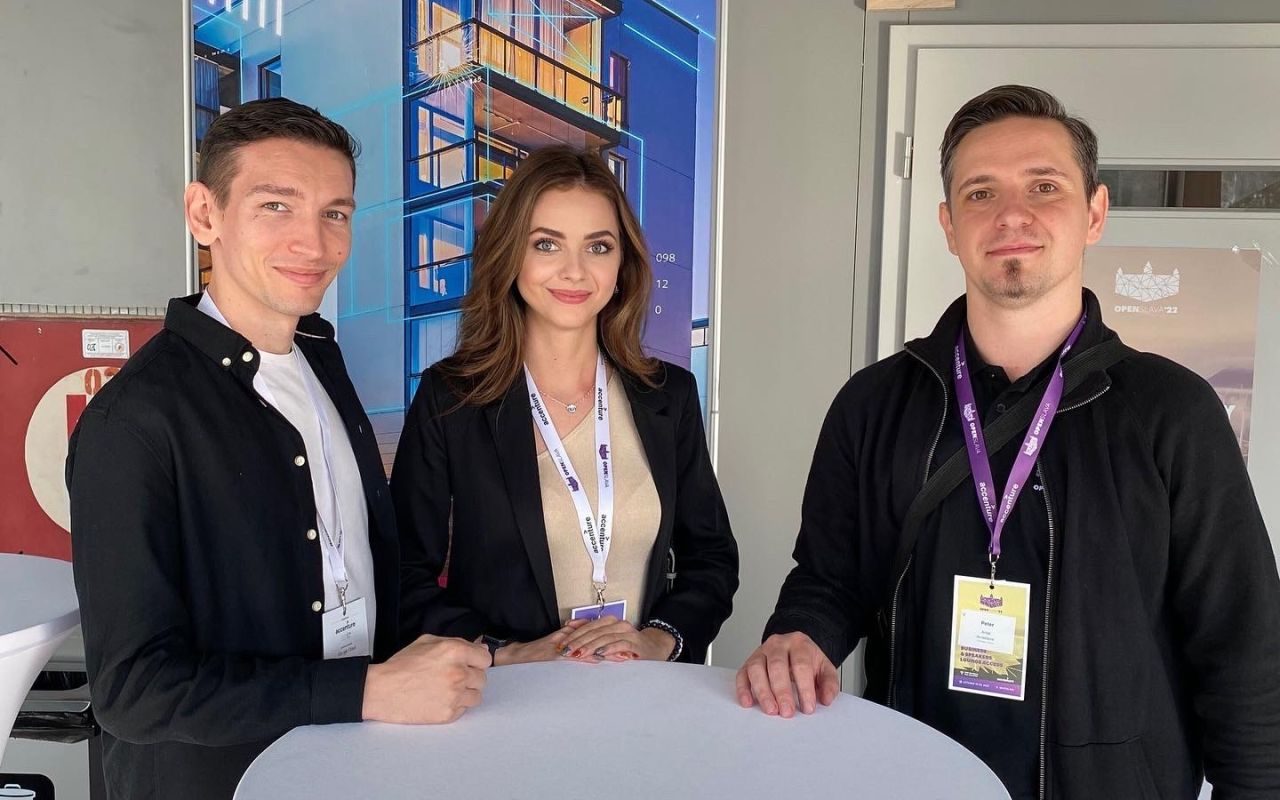 The principles of green coding are not new. For example, "keep it simple," "don't reinvent the wheel," sending the smallest amount of data possible, optimizing their flow, and so on. These are all principles a programmer learns in college and needs to be revisited.  
Green coding is a topic that we will definitely discuss together. But I'm also interested in what you're most looking forward to at Cassovia Code and what you think the biggest challenge will be.
It sounds incredible, but I'm most excited about working with people. The challenge will be to manage the processes associated with the company's growth to maintain the quality of work on existing and upcoming projects. We have a lot of interviews ahead of us, which will be a challenge for both HR, the tech lead, and CTO.
Finally, tell us your proven methods for ensuring team satisfaction and good work done.
I'll quote Benjamin Zander: "Give them an A." In our case, that means assuming that the people you work with are experts who will do their job the best they can. And that can only happen if you give them space and the opportunity to decide.
It may not be so popular today, but if you give people freedom, they suddenly realize that their opinion matters. They enjoy their work, see it as a benefit for clients and potential for their own development and team growth, and naturally strive to do it better.