brings new opportunities for selling and buying vehicles. Selling or buying a used vehicle has never been more convenient and affordable. And all thanks to a few clicks.
The company represents more than 2 million used vehicles, making it the largest car market in Europe.
a team of specialists is working on the project, which recently completed the release of the Car Audit mobile application, which provides unique vehicle control through an innovative smart application.
The car inspection process
through the Car Audit application is ensured by high-quality mechanics with many years of experience, who regularly inspect Carvago. The inspection process passes up to 270 inspection steps.
from clutch operation through exhaust smoke
thorough inspection of the engine and chassis
10 km test drive at different speeds and speeds
paint thickness measurement, which helps identify if the car has not been demolished in the past
detailed documentation of all damages
The result of the vehicle inspection can be obtained within 2 working days of ordering the vehicle, which will help you decide when buying a vehicle.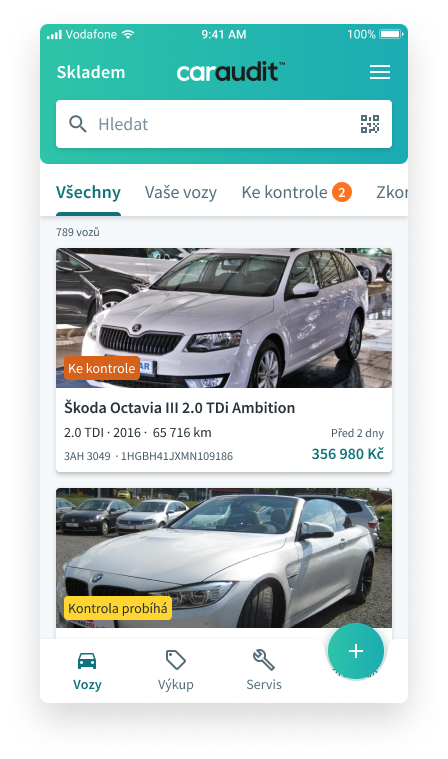 Among other things, can transcribe speech into text. The car mechanic does not have to waste time typing. Just speak the vehicle comment and the application will automatically transcribe the speech into the text.
In the Car audit application, every change is saved in history, so you will always see who changed what and when.