Integration of the CDXP Platform with B2B Ecommerce
Bloomreach Engagement, formerly known as Exponea, is a product offered by the American company, Bloomreach, recognized as a leading player in the e-commerce and marketing automation arena. It operates as a CDXP (Customer Data & Experience Platform), designed to centralize customer data, product information, and even data from anonymous website visitors into a unified hub. This platform empowers businesses to deliver highly customized customer experiences through automated processes.
Using this single platform, companies can deliver personalized email, SMS, web, and mobile campaigns while working with real-time data and harnessing the capabilities of AI.
KEY BENEFITS:
The omnichannel approach facilitates personalized and better targeted customer interactions.
Capability to construct models based on user interactions and predict customers future behavior.
Seamless integration with leading e-commerce platforms, including SAP Commerce, Shopify, and BigCommerce.
The customer was undergoing a digital transformation of their B2B business stream. The implementation of a robust e-commerce solution for the B2B segment necessitated the integration of tools for customer data monitoring and analysis, marketing activity automation, and campaign personalization. This was done with the aim of aligning with business objectives in both online and offline environments.
The project's goal was to gain a holistic view of customer behavior in the online environment and enhance digital marketing through personalized campaigns. This required the consolidation of data channels and the implementation of a complex automation tool that would enable offering personalized content to end customers.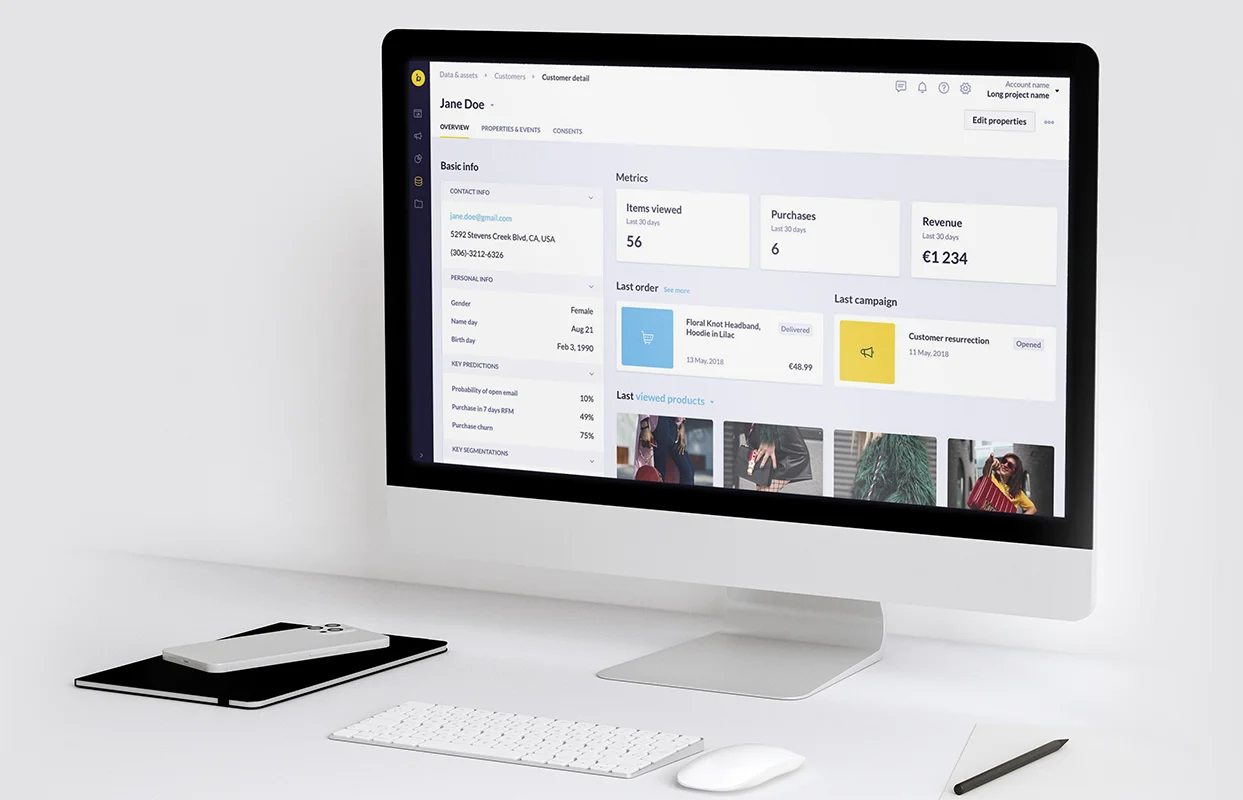 1. Discovery Stage
The goal was to gain a thorough understanding of the client's current situation and their needs. The initial stage involved analyzing business opportunities that subsequently led to the preparation of a project plan.
2. Data Audit (MVP)
It was essential to identify all data flows, assess the completeness of acquired data, and decide which data to work with further. The objective was to obtain a comprehensive view of the customer and their purchasing behavior at every stage of the purchasing process in both online and offline environments.
3. Data Acquisition Architecture
The introduction of new functionalities with the SAP Commerce e-commerce solution allowed us to configure data collection and evaluation beyond the basic GA4 settings. The result was an architecture for personalized and advanced data collection for web tracking and the CDXP platform.
4. CDXP Implementation
This phase involved technical integration, linking the platform to online and offline data flows, configuring customer identifiers, selecting attributes, events, and subsequent data imports. Thanks to Bloomreach Engagement, we started with immediate analysis of available data and the preparation of personalized scenarios for B2B customers. 
5. Business as Usual
Moving from the implementation role, we have taken on the responsibilities of CDXP platform management for the B2B stream. Our collaboration extends to task creation for the marketing department and active involvement in crafting customized advertising campaigns. Furthermore, the data we've gathered serves as valuable input for the client's continuous IT projects.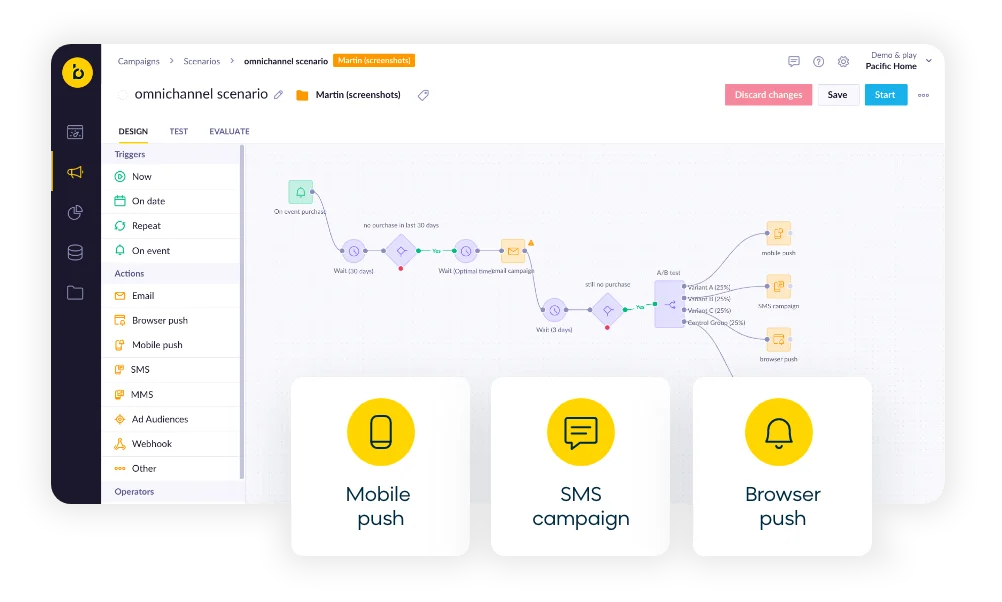 Do you need help with you ecommerce?