This family business has been operating on the market for over 30 years. It is one of the strongest sellers of complete kitchen and bathroom equipment in the Czech and Slovak Republics, with a vast network of brick-and-mortar stores. Their robust e-commerce system systems run on SAP technologies.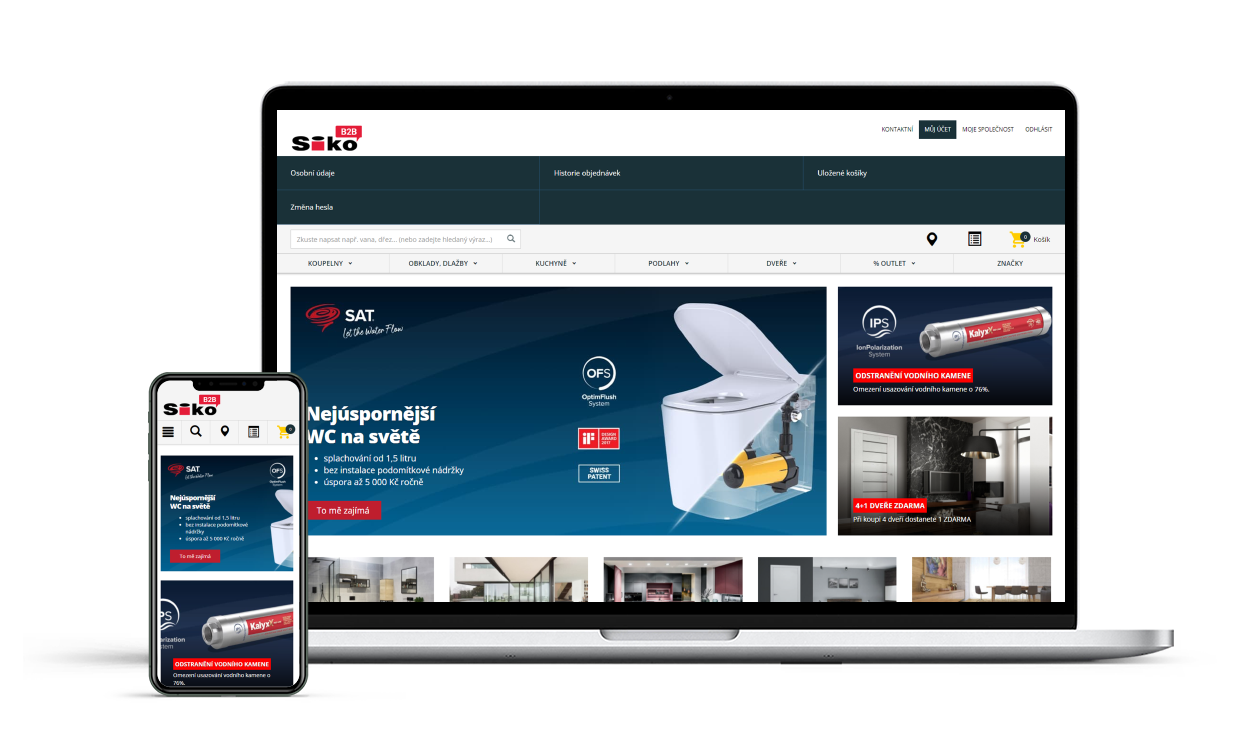 Our team was called to help transform the old B2B e-commerce solution into the new SAP Commerce platform (former Hybris).  
 
The change in the e-commerce solution required a unified administration interface for both B2C and B2B platforms in order to facilitate the work of the company's employees. 
Another challenge was to build a reliable connection with SAP ERP and SAP CRM (automatic synchronization of orders, customer experience, product content management, warehouse management, etc.).
We have built a solution that offers, among other things, the use of advanced functions such as a ticketing system to solve client problems. For example, it is possible to simulate an order that, based on selected products in a basket, calculates the price for a B2B customer according to his segment. Thanks to the SAP Commerce platform, the SIKO operator can also help B2B clients to proceed with the purchase.
Our dedicated team provides constant analysis, design, development, and deployment of improvements for the e-commerce solution.
You can read more about the project on our blog.