Ecommerce Strategy Consulting and Migration to New Platform | Shopify

"Life is Porno" is a Czech streetwear brand founded by a group of artists and creatives from diverse fields, including street art, film, music, and tattoo art. The provocative name hints at the brand's unique offerings in the realm of underground streetwear fashion. Their clothing and accessories are known for their striking designs, as well as their practicality and comfort. The brand is expanding internationally, and has already established a presence in markets such as Romania, Poland, and Germany.
The original Sylius platform it was built on became insufficient to meet the client's business needs. During high-traffic periods, like special sales events, the system would require refactoring of its code to run smoothly. Furthermore, the initial solution called for frequent programming interventions that the client couldn't make themselves.
The main challenge of the project was the preparatory stage, which demanded a considerable amount of analytical work. This included mapping out the current solution, selecting optimal plugins, and deciding on custom development that would satisfy the client's requirements respecting the budget.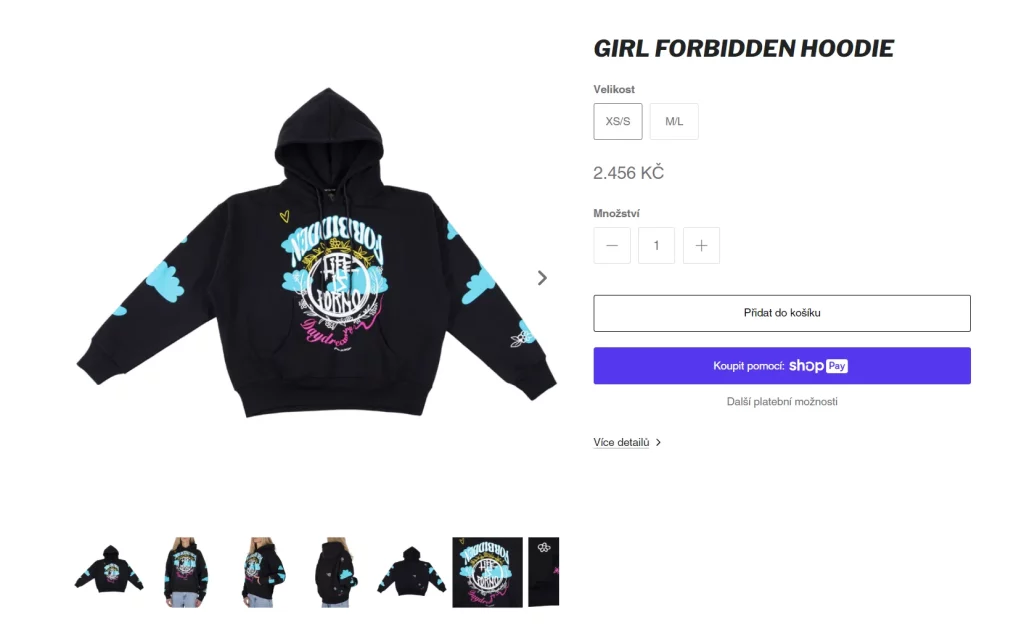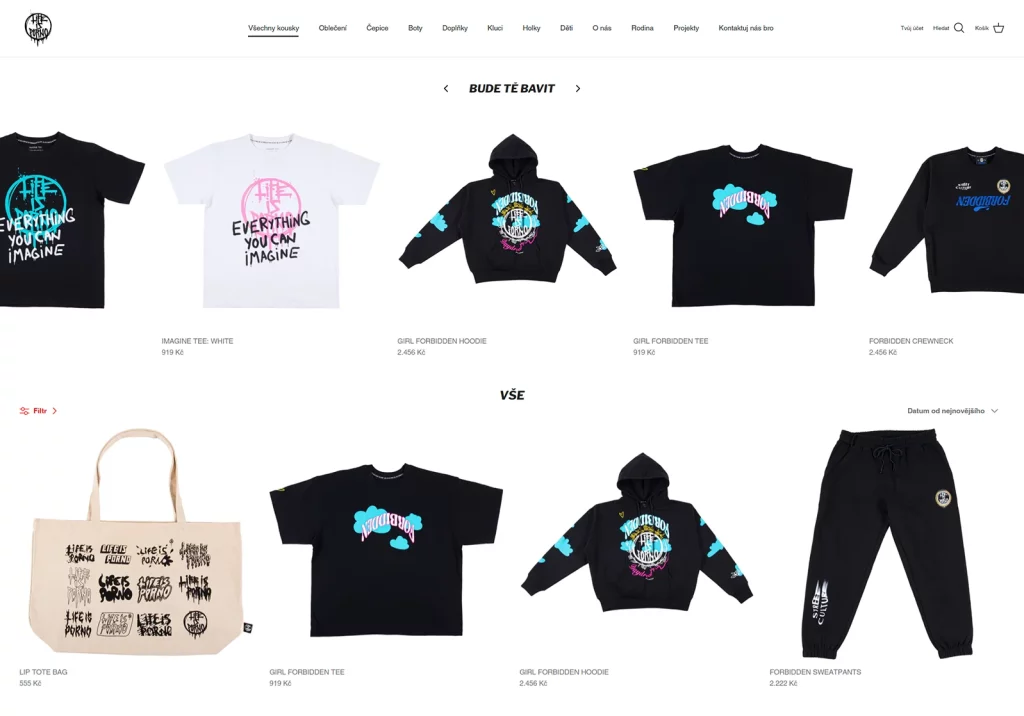 1.  Consultations and selection of a new e-commerce solution
Prior to migration, we analyzed the current e-commerce solution and selected an optimal platform that aligned with the client's requirements and financial resources. In this case, the most suitable solution was the Shopify platform. Subsequently, we prepared and presented a demo of the new solution to the client.
2. New storefront
We customized a modern Shopify template to the client's liking, after they chose it from the available options.
3.

Migration

to

S

hopify
Our main objective was to carry out the platform transition as seamlessly as possible, with a 1:1 approach. As part of the entire process, we successfully migrated a significant amount of diverse data, such as product information, customer accounts including order history and product overviews, analytical tools for traffic monitoring, and more.
4. Integrations at the level of storage, product packaging, and order fulfillment
We deployed the add-on Mailstep, which allows for the integration of the e-shop with the fulfillment system. This is a user-friendly tool directly connected to the client's e-shop, making it possible to constantly monitor the status of orders, inventory, and shipped products, and to automatically synchronize real-time data on product availability in the e-shop.
5. Digital marketing
The application Klaviyo was implemented. It is a marketing tool, which not only synchronizes data for marketing purposes but also offers the sending of personalized email campaigns (newsletters).
6. Testing, fine-tuning, and incorporating client feedback
The final phase before the release of the new e-shop involved testing the appearance, functionality, performance, and security, validating the code, fixing problems, and incorporating client feedback.
We helped the client optimize their e-commerce solution for future growth and modernize its appearance.
The current solution on the Shopify platform can be easily expanded with minimal programming requirements.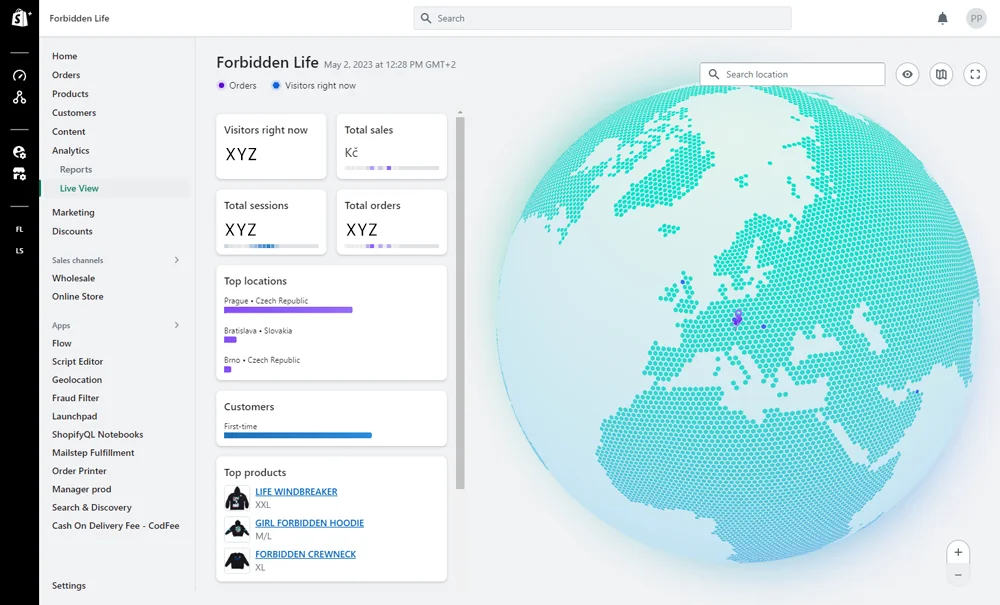 Key benefits for the client: